For Immediate Release
JANUARY/ FEBRUARY 2013 – NEW YORK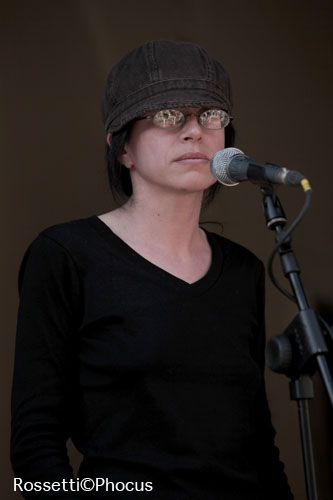 Erika Dagnino Poetry and Music Tour
Concerts at venues across New York City with leading local musicians:
SATURDAY, 12 JANUARY, 4.00pm
NOMAD'S CHOIR SERIES
353 West 48 Street , between 8Ave and 9Ave, New York, NY
Erika Dagnino poetry,
with Ras Mosheflute, saxes and John Pietaro vibraphone, percussion
****
SUNDAY, 13 JANUARY
The Brecht Forum, New York, NY
this event will feature 3 sets : 6pm "ERIS 136199"with Han earl-
Park/Catherine Sikora/Nick Didkovsky;
7pm Music Now! with Ras Moshe-Luke Stewart-Tom Zlabinger-Max Johnson-John
Pietaro-Tor Yochai Snyder
Erika Dagnino-Poetry (set intro)
8pm "We Free Strings" with Melanie Dyer-Sonya Robinson-Nioka Workman-Charles
Burnham-Larry Roland-David Harewood

****
WEDNESDAY, 16 JANUARY, 8.00pm
Shrine World Music Venue
2271 Adam Clayton Powell Jr. Blvd. New York, NY 10030
- Erika Dagnino poetry,
with Ras Moshe flute, saxes
and John Pietaro drumkit, vibraphone
****
TUESDAY, 5 FEBRUARY,
two sets 7.00pm/8.00pm
Shapeshifter Lab,18 Whitwell Place
Brooklyn New York 11215 , (646) 820-9452
7.00pm THE RED MICROPHONE plus ERIKA DAGNINO
8.00pm THE RED MICROPHONE
-THE RED MICROPHONE is a NYC-based quartet of seasoned improvisational musicians who engage in ongoing progressive arts activism.
The influence of earlier revolutionary cultural workers is brought to light in the quartet's performance through sound, statement and intent.
Plainly put, the Red Microphone's art is as revolutionary as its politics: John Pietaro-vibes/percussion/voice,
Ras Moshe-saxophones/flutes/voice, Rocco John Iacovone-saxophones, Nicolas Letman-Burtinovic-bass).
Website: www.DissidentArts.com

-As part of her latest tour the US, Italian poet ERIKA DAGNINO engages once again with improvisational NYC musicians
to create a soundscape of bi-lingual verse and free music.
In her performances around the world she has established an important place for the spoken word
of two cultures and continents into new music and free improvisation.
Her debut performance at Shapeshifter Lab with be a musical collaboration with members of the Red Microphone.
Website: www.erikadagnino.it/
****
SUNDAY, 10 FEBRUARY, from 6.00 to 11.00pm
ABC No Rio, C.O.M.A. Carnival: Benefit Festival for ABC No Rio - 7:00 PM
145 Rivington Street, New York New York
Erika Dagnino (poetry) and Josh Sinton (reeds) Duo will be part of the proceedings of this benefit concert for ABC No Rio's repairs and construction.
Blaise Siwula's long-running COMA experimental music series expands for this event into simultaneous musicircus-like performances of free jazz,
new music and avant sounds.